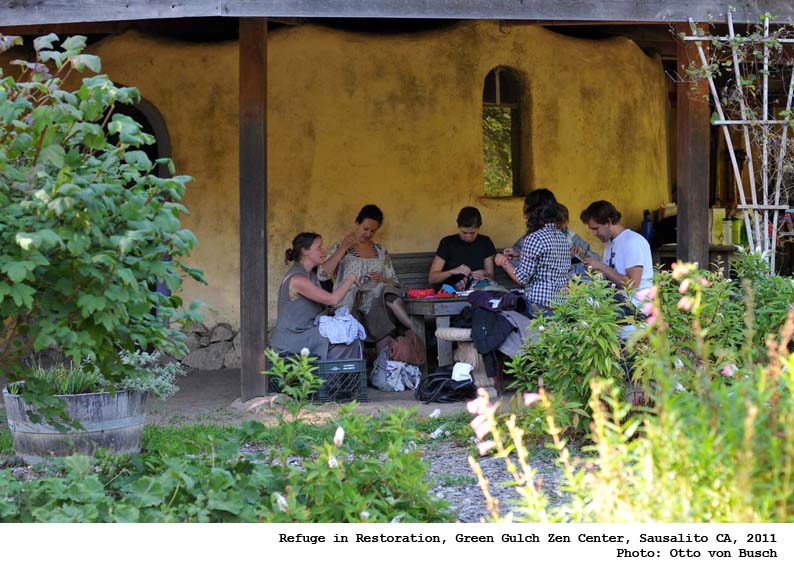 OTTO VON BUSCH (SE): SHARED DREAMS, SHARED RESPONSIBILITIES: SOME CONVERSATIONS THAT CAME TO LIFE
Wednesday 5 March 2014, 5 – 6 PM at Konstfack (Svarta havet)
More open lectures to come. Please share this page with friends and colleagues!
The third Organising Discourse lecture continues to highlight self-organisation and collaboration as ways of constructing discursive space.

THE TWO HANDS: MANIFESTING NARRATIVES
Emerging from feminist Barbara Deming's conception of a resistance with "two hands", the lecture aims to explore how craft can be a tool for artisan innovation, civic engagement and political resistance. Applying the capabilities approach of economist Amartya Sen and philosopher Martha Nussbaum, we may shift perspective away from objects, and see how craft capabilities may support development of abstract concepts such as freedom and social justice. The lecture will explore how dissident design and craft capabilities can be a component of political engagements.
OTTO VON BUSCH (PhD) is professor in textile design at Konstfack university college of arts, crafts and design (Stockholm), and assistant professor at Parsons the New School for Design (New York). He has a background in arts, craft, design and theory and aims to seamlessly combine these fields into one critical fashion practice. In his research and practice he explores how design and craft can be reverse engineered, hacked and shared among many participants as a form of civic engagement, building community capabilities through collaborative craft and social activism.