Welcome to Organising Discourse [archive]! This course has between 2013 and 2016 explored and developed discursive platforms within the fields of crafts, design and architecture. Read more>  This website aims to share information about the course and its achievements for anyone to use and expand on (documentation from the course's public programme, workshops, research and projects are published here as an ongoing process).
NEWS
In the end of January 2016 Organising Discourse has reached its end after two years existence and will hereafter only exist as this website archive. Many many thanks to all wonderful participants, guest lecturers and workshop leaders, Konstfack staff and external collaborators for making this experimental course possible!
…… earlier news:
25–26 February 2016 at Index
Conference: Pedagogies of Space
A two-day conference arranged by Index, summarizing the program dedicated to Oskar Hansen's pedagogy of Open Form, explores the notion of space in the context of experimental art and architecture education.  The program includes a presentation of results from the workshop 'Re-visiting Open Form' with Axel Wieder and Organising Discourse participants.
Considering space both as a learning environment and a teaching tool, the seminar gathers postwar and contemporary examples of pedagogical practices that question and reshape established sites and modes of creative education.
READ MORE ON INDEX WEBSITE >
Previous
————————-
12 – 21 Februari at Wip Konsthall
Pracrising Transitions Festival
Performance art, open discussions, origami and photo exhibitions, film screenings, workshops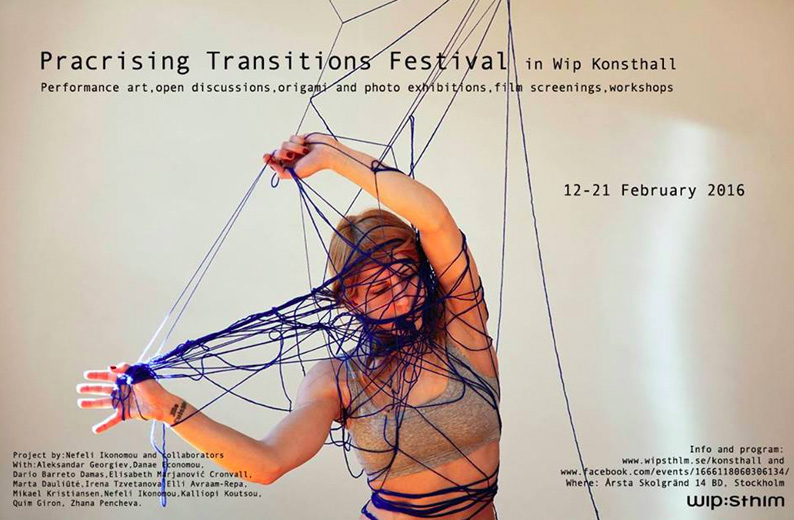 Pracrising Transitions explores ways of dealing with crises and expands through "pracrising" –collaborative, discursive practicing for crisis. The project traveled through 4 locations: Sweden, Greece, Uruguay and Argentina, and will be exhibited as a Festival in Wip Konsthall.
A project by Nefeli Ikonomou and collaborators, developed within Organising Discourse 2015-16
READ MORE ABOUT THE FESTIVAL >
5 November, 5PM
H. Cenk Dereli (TR): Herkes Icin Mimarlik (Architecture For All)
In the ninth lecture/presentation within the 2015 Organising Discourse Open Lectures series Istanbul based architect Hasan Cenk Dereli presents how an architecture organisation is formed to address present social problems in Turkey.
Hasan Cenk Dereli is an Istanul based architect and a PhD Candidate in Architecure (Istanbul Technical University) working with urban politics and proactive design ideas.
8th October, 5PM
Axel Wieder (DE/SE): Re-visiting Open Form
The eighth lecture within the 2015 Organising Discourse Open Lectures series will focus on the theory of Open Form, introduced by the Polish visionary architect, artist and urban theorist Oskar Hansen, and
its role for experimental pedagogy and new relationships of users and architecture.
READ MORE ABOUT THE LECTURE>
Axel Wieder is a curator and writer living in Stockholm. He has been director of Index – the Swedish Contemporary Art Foundation since 2014, and was head of program and curator of exhibitions at Arnolfini Center of Contemporary Arts in Bristol.
30 September – 3 October, 2015
Repair Society: Ringvägen – a temporary open research platform

READ ABOUT THE PUBLIC PROGRAMME HERE>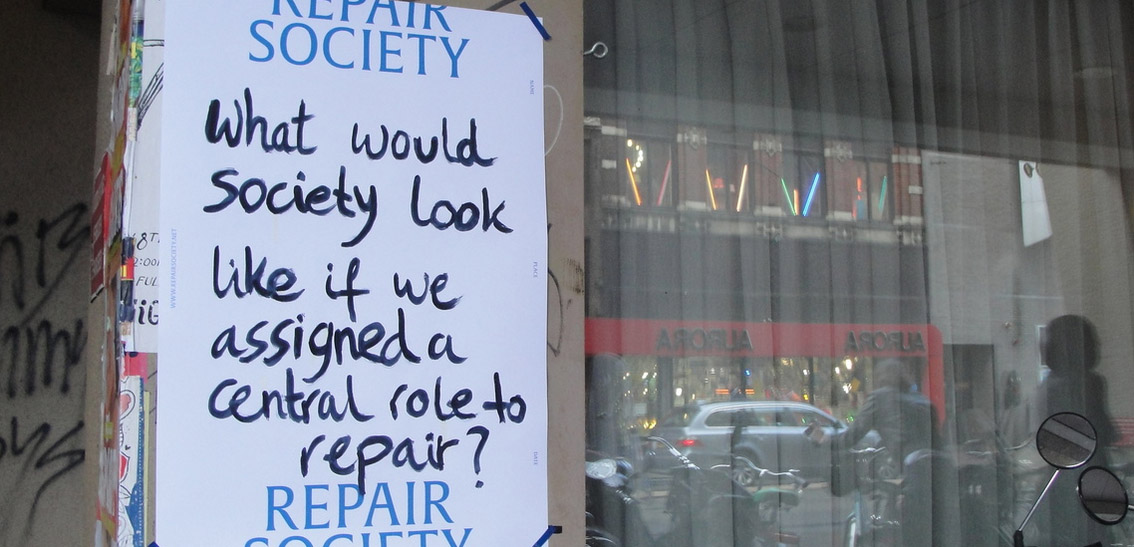 'Repair Society: Ringvägen' is a temporary open research platform and workshop about Repair It's related to the on-going project 'Repair Society' and part of Organising Discourse. Between 1 – 3 September it will manifest itself as a public space for research, workshops, debates and presentations at FFAR (forum för arkitektur), Ringvägen 141 in Stockholm.

'Repair Society: Ringvägen' is organised by Organising Discourse with Amsterdam based curator and co-founder of 'Repair Society'  Joanna van der Zanden. The workshop is developed with kind support by Iaspis and FFAR.